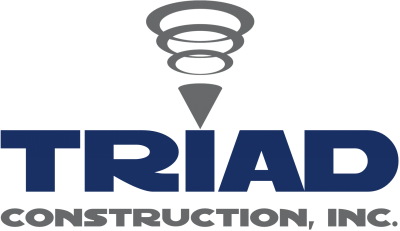 Dear Clients and Company Partners,
Because there is so much uncertainty during this very difficult time, we would like to make sure communications to our employees, clients and partners are regular and thorough around our response to the COVID-19 threat. We know everyone is dealing with many challenges and will be for many weeks to come, as concerns continue to escalate. Triad is taking proactive steps, so that we are as prepared as possible to continue to perform and provide the best possible customer service. Our main goal is to protect the health and safety of our employees, their families and the communities where they live.
Triad has no known cases of COVID-19 at this time. It is through the following efforts that we hope to maintain this status:
CDC Guidelines have been and will continue to be distributed to our employees. We are encouraging them to share this information with their families.
We have cancelled all unnecessary travel, including conferences and client meetings.
Face to face meetings are being discouraged. Visual meeting applications have been installed and processes for work throughput are in place. All employees that do not need to be in office to perform duties are now working remotely and can be reached by cell and email.
Again, Triad is taking every possible action to ensure the business continuity for us, our clients and vendors, while minimizing the risk of further spreading the coronavirus. At this time, all projects and other operational functions are progressing at their normal rate.
Please take care of yourselves and your families and know that Triad is here for your construction business needs.
Donna Coneley
Vice President of Development
Triad Construction, Inc.